Click IT is your local managed IT services provider.
Click IT has been offering IT-related products and services to local businesses, organizations, households, and walk-in customers since 2012. All our IT services are managed by certified computer technicians and network administrators. Our focus is on being the local IT department for local businesses, but we also work with companies nationwide, providing highly-specialized IT services, such as secure hosting solutions.
Click IT was founded by Al Harlow on the principle that anyone with a computer requires reliable, customer-facing assistance. Just as automobile owners require mechanical technicians, information technology (IT) users need information technology specialists. From networks and cloud computing, to personal laptops and data backup, IT is woven into the fabric of our daily lives. With that in mind, all of our IT services are user-friendly, locally-available, and affordably priced. Click IT is your universal IT solutions provider, managing your IT so that you can manage everything else.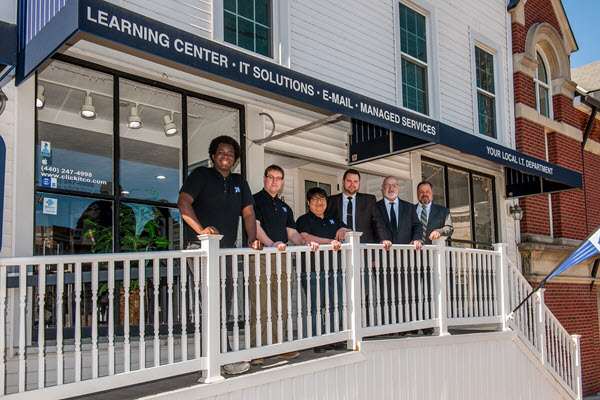 We are a computer repair shop, support and education center, and managed services provider, all under one roof.
Click IT is your own personal information technology (IT) department and solutions provider for all things relating to IT. From problems relating to a malfunctioning laptop to the managed IT services your business needs, Click IT is your one-stop-shop.
Our mission is to manage and support our customers' IT systems so they can focus on everything else. We do this by offering the general public and businesses of all sizes the best-in-class enterprise-level IT services usually available only to large corporations with massive budgets.