We manage your IT so you can manage your business
Primary Service Provided By Click IT
Ready to find out more?
24x7 Tech Support Available | Call Now for a free quote!
Our support staff can be available 24x7x365 to assist you via Telephone, LiveChat, or Email with any hosting-related issues.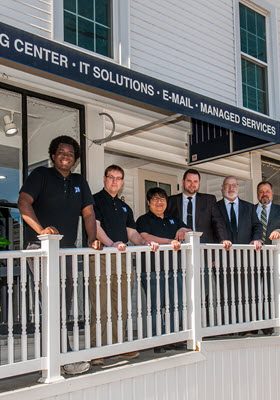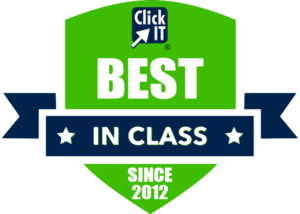 Click IT is Best in Class
Nearly 20 years of experience nationwide. We've seen it all and fixed, managed or supported it!
Click IT is Fast
Service calls are completed within 48 hours.
Click IT is Right Down the Street
You can call, click or come into our retail store in the Centennial Building on Main Street. We're always there for you
FunctionalIT. CompatabilIT. ReliabilIT.
Click IT makes sure your IT stays up and running 24/7. Because we know it's not just your computer system, it's your business.
Contact Us Today and Get a Free Security Health Checkup!
Click IT, Chagrin Falls Store:
16 S. Main Street Chagrin Falls, OH 44022 | Phone: (440) 247-4998 | Email: [email protected]
Click Here to send us a message or get directions.

IT company, it companies near me, it services company, it services near me, it service provider, it provider, managed it support services, managed it services near me, it managed service provider, service provider it, it managed services companies, it repairs near me, computer servicing near me, managed it provider, managed it company, it support solutions, it services and support, it managed support services, computer it companies near me, pc fixers near me, it service provider companies, desktop repair shop near me, managed services support, it managed services near me, and small business tech support servicing the Chagrin Falls valley area, including Garfield Heights, Mayfield, Kirtland, 44056, 44121, 44139, Hiram, 44022, 44255, 44122, Maple Heights, Maple Heights, 44117, 44128, Bainbridge, Northfield, 44143, Macedonia, Warrensville Heights, 44137, Novelty, and 44021, Highland Heights, 44143, 44023, South Russell, Bainbridge, 44255, 44122, Bainbridge, Streetsboro, 44139, 44022-3218, 44072, 44026, Lyndhurst, 44128, Newbury Township, Northfield, Pepper Pike, 44024, Northfield, Cleveland Heights, 44124, Garfield Heights, Mayfield, Solon, 44072, Middlefield, Highland Heights, 44118, Lyndhurst, Solon, 44065, Moreland Hills, 44146, Newbury Township, Gates Mills, Gates Mills, Hudson, Chesterland, Moreland Hills, Aurora, 44234, Twinsburg, Hudson, Chesterland, Shaker Heights, Richmond Heights, 44146, Gates Mills, Richmond Heights, 44026, South Russell, Chesterland, 44128, Twinsburg, Bainbridge, 44120, Aurora, 44122, 44040, Maple Heights, 44024, 44023, 44021, Novelty, 44062, Gates Mills, Moreland Hills, 44026, Cleveland Heights, Macedonia, Beachwood, 44139, Mayfield, Highland Heights, Kirtland, 44023, Shaker Heights, Beachwood, Moreland Hills, South Russell, 44087, Kirtland, 44065, 44124, Burton, Bainbridge, Warrensville Heights, University Heights, Beachwood, 44122, Northfield, Twinsburg, 44202, Highland Heights, Mantua, Maple Heights, 44072, 44231, Lyndhurst, Beachwood, Mayfield, Bainbridge, Aurora, 44121, Mayfield Heights, 44087, Chesterland, Novelty, Shaker Heights, 44120, 44087, 44124, 44024, 44122, 44128, Middlefield, Geauga County, University Heights, Aurora, Pepper Pike, University Heights, 44092, 44106, 44023, Beachwood, 44118, 44146, 44255, Moreland Hills, Solon, Cleveland Heights, Solon, 44139, Garfield Heights, 44202, 44073, Twinsburg, Highland Heights, Bedford, Novelty, 44021, Kirtland, Aurora, Streetsboro, 44124, Mayfield Heights, 44040, Gates Mills, South Russell, Macedonia, 44065, 44026, Lyndhurst, Newbury Township, Warrensville Heights, Pepper Pike, 44040, 44080, Chardon, 44023, Mayfield Heights, 44072, South Euclid, 44022, South Euclid, University Heights, 44231, 44146, Aurora, 44040, 44072, Newbury Township, South Euclid, Streetsboro, Chagrin Falls, Geauga County, Pepper Pike, 44021, Pepper Pike, Macedonia, Hiram, Pepper Pike, Maple Heights, Chesterland, 44022, Shaker Heights, 44046, Mayfield Heights, Twinsburg, 44073, 44026, 44056, 44022, Warrensville Heights, 44124, 44137, Lyndhurst, 44234, 44056, Gates Mills, Richmond Heights, Twinsburg, Macedonia, Novelty, Newbury Township, Mantua, Burton, Streetsboro, Northfield, and Valley View.