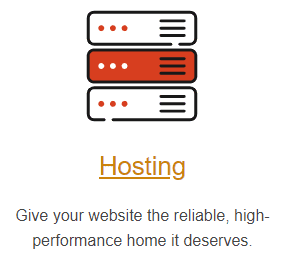 We create new websites, or fix old ones, especially those not "mobile friendly".
When your website, email or data security and performance are critical, you need a dedicated and capable hosting provider. Our team of certified experts will monitor and manage your entire web presence so you can sleep at night. Click IT specializes in fully-managed hosting solutions and has done so since 2003. The attention you'll receive with Click IT far surpasses any level of service typically offered by hosting companies. This is because we go beyond simply hosting and take complete responsibility of the IT infrastructure that runs and protects your data. Plus, we offer fixed-priced hosting solutions and never charge by data-bit transfers or traffic, so you'll never be surprised by our bills.
We have provided 24/7/365 managed hosting and support services to clients locally and nationwide since 2012. You'll work with the technicians and network administrators who are only a call or email away. We offer private, custom-managed website, e-mail, data, and application hosting. Moreover, we can build an environment of security and reliability to match the specific needs of your website or application.
Website Hosting
Click IT has built a new platform so that our customers are securely hosted on the best website hosting network money can buy. That said, our customers' costs are reduced because we pool IT resources. We manage everything from simple websites to complex web applications, all firmly secured by the ultimate in firewall and malware protection. As your local IT department, we are only ever a call or email away.
Our Managed Hosting Platform
Our new managed hosting platform can be found at https://www.clickithosting.com.
Optimizing for Mobile
If you need help with building a mobile-friendly website, visit https://clickitwebsitedesign.com.